Monte Carlo Estimation of π
Monte Carlo Estimation of π#
This tutorial shows you how to estimate the value of π using a Monte Carlo method that works by randomly sampling points within a 2x2 square. We can use the proportion of the points that are contained within the unit circle centered at the origin to estimate the ratio of the area of the circle to the area of the square. Given that we know the true ratio to be π/4, we can multiply our estimated ratio by 4 to approximate the value of π. The more points that we sample to calculate this approximation, the closer the value should be to the true value of π.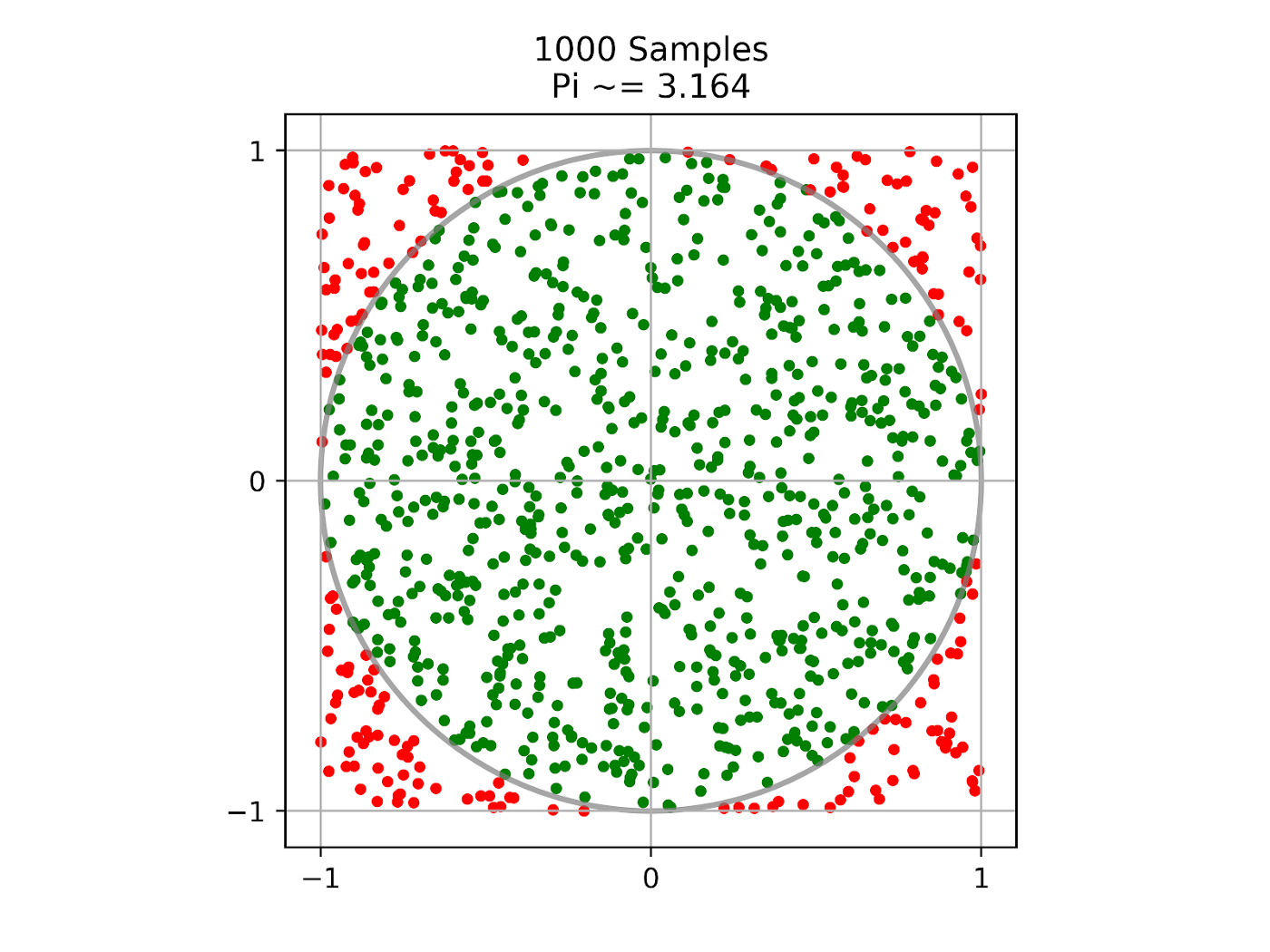 We use Ray tasks to distribute the work of sampling and Ray actors to track the progress of these distributed sampling tasks. The code can run on your laptop and can be easily scaled to large clusters to increase the accuracy of the estimate.
To get started, install Ray via pip install -U ray. See Installing Ray for more installation options.